Native Prisoner Support – Thank You Letter
Hey, How's the world treating you? Well, as long as you treat the world good!
Thank you! for helping out the sweatlodge. We barley get lil' as possible. The Native American program ain't too good. So personally (I) want to thank you for the caring. Without human beings like you, truthfully I'd probably be causing more problems. I look forward to sweatlodge. All I'm allowed is once a month, by myself. So as a warrior I keep it true. Iv'e kinda been around the block. I've sweat in Oklahoma, Reno, Florence, Colorado, Leavenworth Kansas, New Mexico, Tuscon AZ. So, deeply and sincerely, thank you for caring and being that good person. You have a great day!
You keep your head up. May the Creator bless you and yours!
Thank you,
Reddawn ~ Navajo
Also, Can you please tell anyone else? That helps. Thank you.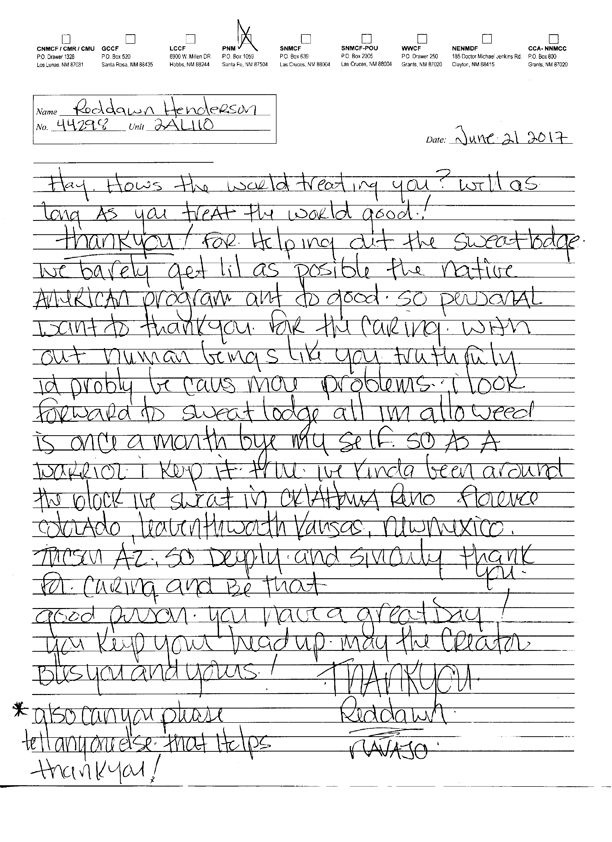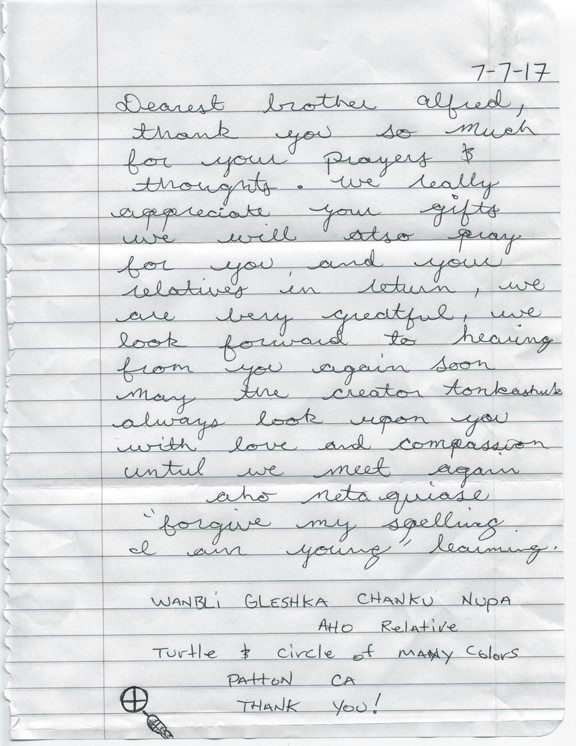 Native Scents, Inc.   |   Taos, New Mexico 87571
1-800-645-3471   |   575-758-9656

Native Scents offer quality, organic, sustainably wild-crafted and superior quality smudge sticks, incense, herbs and resins to help you connect with Mother Earth and her healing plant medicines. Our ceremonial tools such as incense resins, smudge bundles and sacred herbs are ecologically hand-picked and processed by our Native American friends.