Rowdy, has a bedtime routine that involves him climbing into a closet to get his dream pillows each night.
We are told he doesn't on chew them, but that he smuggles so gentle with them the tags are on and intact.
When Rowdy's mom gets her bed ready at night, Rowdy gets ready too by finding his dream pillow. He sleeps with one tucked between his two front paws.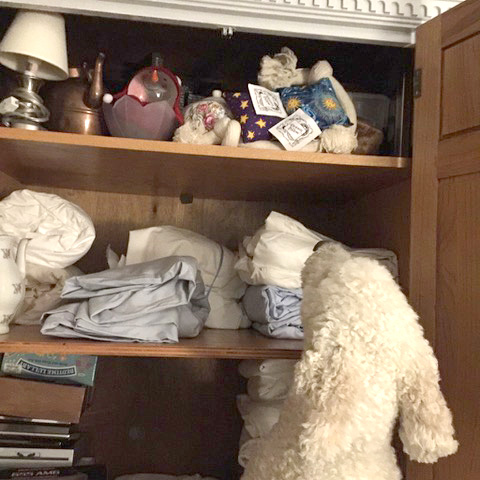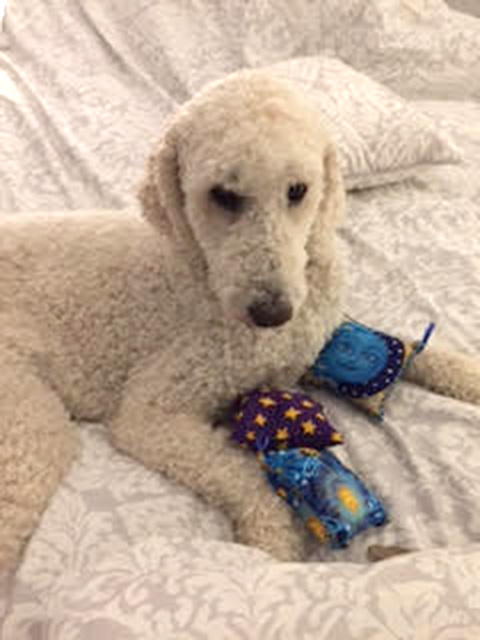 BACKSTORY
About 20 years ago, a customer, Richard, bought a Dream Pillow and and loved it. He began buying more to give to his friends and family. Over the years he has become a good friend, as well as great customer, always stocking up on Dream Pillows (which he will sometimes cut open and use as potpuri). He relays stories from his friends about their experience with the Dream Pillows. For the past year he had been telling us about a dog who loved to sleep with one. This surprised us, as we never thought to give on to a dog.
Recently Richard shared these photos of his friend's dog, Rowdy, with us. We hope you enjoy this as much as we do!
Please share your anecdotes regarding Dream Pillows (or any of our products) with us.
Email – info@nativescents.com